Julius' Story
Julius joined Coach Ty's wrestling team nearly 10 years ago at the age of five. He was an active kid who loved to play, and might just have had a little too much energy for his mom to handle. Growing up under Ty's leadership, Julius wasn't the greatest wrestler. In fact, he lost every match: in every tournament, against every other team, and at every practice. He enjoyed wrestling, so despite his losses he stuck around for years as the team grew, adding Coach Collins, and becoming Mission Wresting. One day something changed, and suddenly he became unstoppable. Julius changed when he learned to stop fearing the loss. He had lost every way that there was to lose, only to get over his embarrassment and get down to business. Now, Julius is a role model for his teammates and one of our greatest success stories, not because of his winning, but because he has learned the wisdom that leads to character.
Mikayla's Story
Some of the Mission Wrestling kids have gone through growth and have already closed certain chapters of their stories, while for some, the chapters are ongoing. Mikayla is one of those kids in the middle of a chapter. Mikayla came to us as a five-year-old, and she's been a  consistent wrestler ever since. She wrestled the boys, invited new girls, and does a great job of making athletes feel welcome. This season, Mikayla is learning how to take the things she's been taught and make them her own. She has a lot of giftings, both athletically and socially, and she's learned a lot of principles through our program. The coaches say, she's going through a period of testing those things she's been taught, both having success and making mistakes at the same time. The coaches' goal in this season is to give her the freedom to grow, while being around to care for and protect her in the process. One of these days, the things Mikayla knows will become the things she believes, and the coaches can't wait to see that happen.
Our Vision
Mission Wrestling is devoted to engaging youth in a way that empowers them to realize their full potential, to positively influence their local culture, and to graduate high school with a meaningful plan for successfully managing life.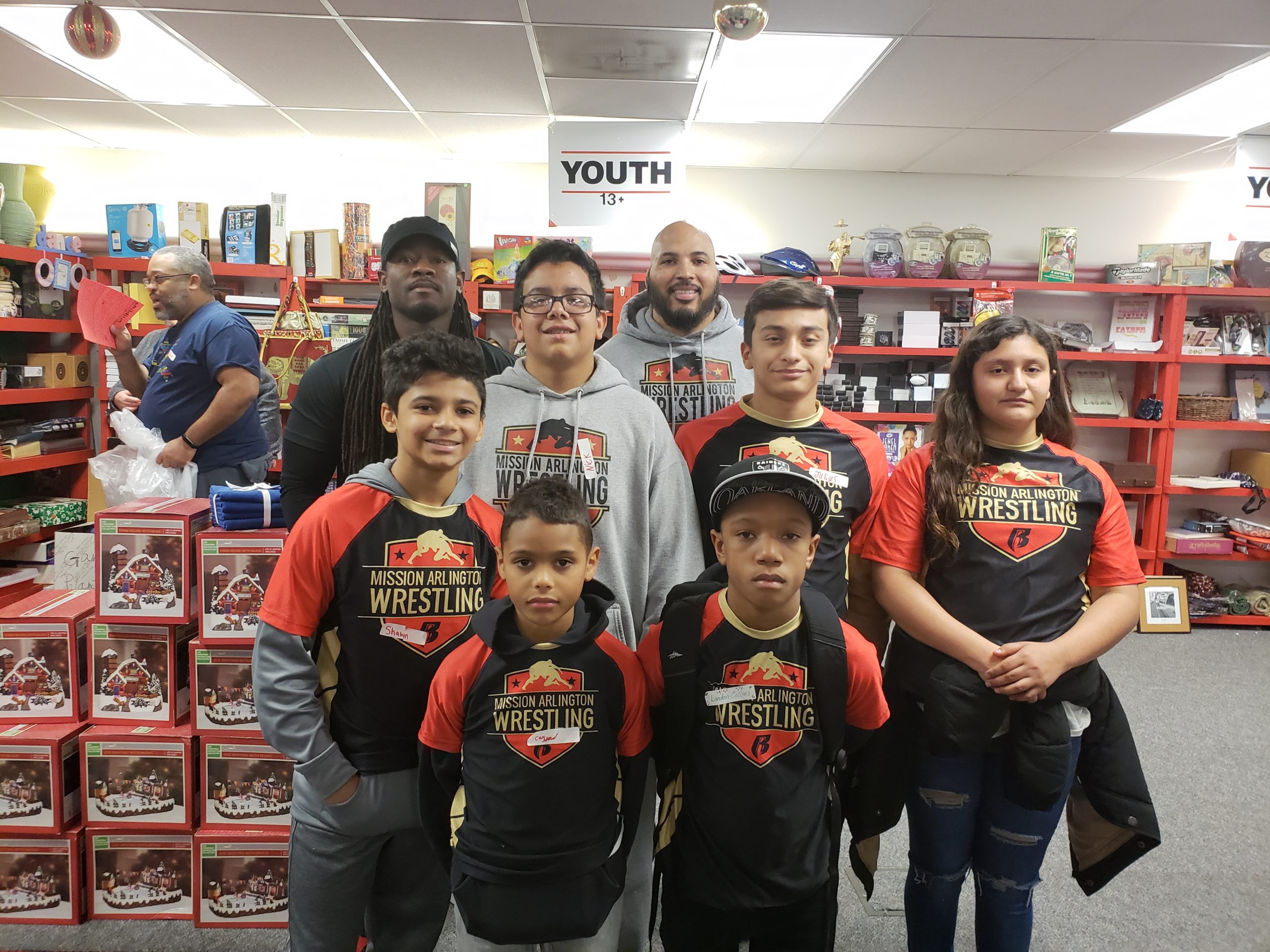 Our Methods
We use wrestling as a way to provide safe relationships, community, and a true sense of belonging. Through training and mentoring, participants improve their work ethic, and increase their capacity to understand and manage emotions, reactions, and relationships. We encourage parent participation and provide mentoring, counseling, training, and resources intended to improve family life.