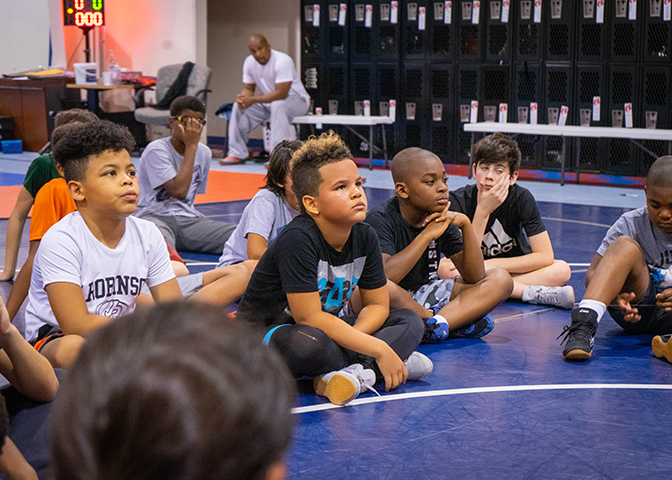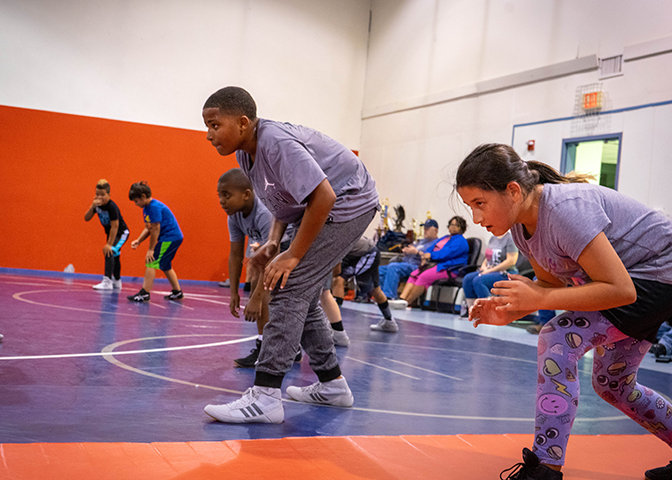 Team Name: Mission Wrestling Ruff Ryders
Team Motto:  I serve God with my talent.
Who Can Wrestle: Mission Wrestling welcomes participants from kindergarten through high school.  Any size child can wrestle. Weight classes start at 40 lbs. and go all the way up to heavyweight.
How to Sign-up: Contact Coach Collins or sign up online. Registration begins on August 1. Athletes must sign up no later than January 1.
Practices: Beginning mid-October through February, 6:00 pm. – 8:00 pm weekdays. For more information contact Coach Collins.                
Where: Mission Arlington Gym, 1012 Thannisch Dr, Arlington, TX 76011
Practice Attire: Shirt, Shorts, and Tennis Shoes.
Cost:  There is no charge to participate in Mission Wrestling. 
Uniforms:  Loaner shoes, head gear, and equipment is available for all wrestlers on the team. If you would like to purchase personal gear like shoes or headgear, you can order it on-line at www.supplay.com or at buy it a sporting goods store, such as Academy or Dick's. 
Tournaments: Tournaments are scheduled on Saturdays starting in late October. Wrestlers can participate in as many or as few competitions as they wish. We will send additional information home with the athletes.
Transportation: If you need to arrange transportation for your child, contact Coach Collins.
Contact Coaches: Email [email protected] or call 817.896.9441